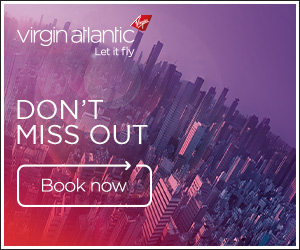 Mrs M. and I have a return trip to TPA booked for April/May originally in PE using points.

A couple of weeks ago 2 Upper reward seats appeared for the outbound so I called in and upgraded us. Agent advised me that it would be 25,000 points each plus around £160 - a bit less cash than I thought. When I said that she replied "oh, hang on it's less because you won't have a change fee for upgrading". It ended up £126.55.

Yesterday 2 reward seats for the return appeared so I called again. This time it's 25,000 points again and £160 each. I queried the cash and asked about the change fee but she was adamant that I had to pay the fee.

So, which is correct?

ps - the payments are showing on my CC and the 2nd batch of points have been deducted from my account but not the first batch - has she forgotten or does that get caught up somehow later.
Cheers
Allan