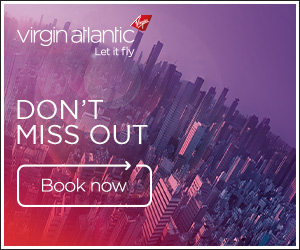 Hi
Does anyone have any experience of transferring points from Amex Gold Reward Card (UK) to Virgin Flying Club.
I'm 7K miles short of the points I need in my Flying Club account.
I've already transferred these from Amex Rewards but the points have not appeared several hours later (Amex State 30 minutes) I've not had a confirmation email either. Though have a reference number and the Amex points have been deducted.
Desperate not to loose the reward flights I want I am considering purchasing the miles on Virgin Atlantics web site. Does anyone know how long it takes for points purchased in this way take to appear in your account.
Finally if I call flying club would they sell me the point on the phone and/or hold the reward flights while the points are credited.
Any advice or experience of this would be greatly appreciated.
Thank you.