This is a Trip Report from the Upper Class cabin
Ground Staff

Food & Drink

Entertainment

Seat

Cabin Crew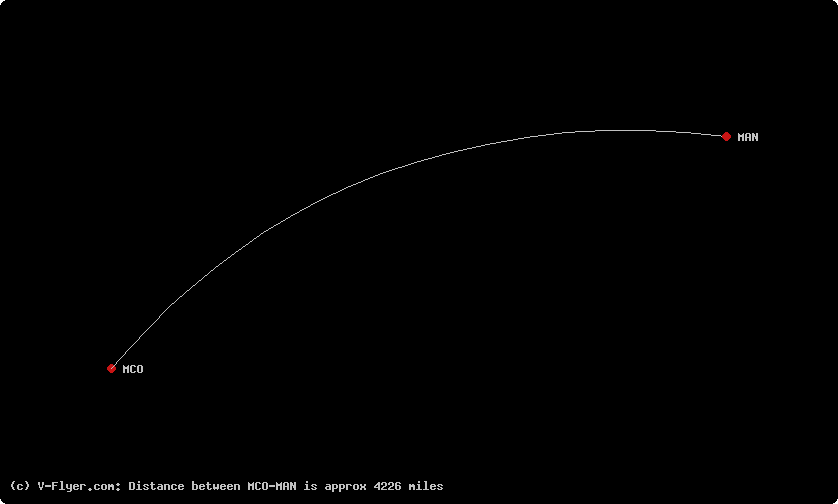 Did online check-in last night before heading out for an excellent last meal (Maggiano's Little Italy) on I-Drive – may have gone somewhere a bit more casual first for pre-dinner drinks (Hooters)!
Headed out to Disney Springs this morning to drop one of my bags – there was one person being seen & one in front of us in the queue, so was seen in no time. It was notable that they were weighing the bags of the Premium Economy & Economy passengers in front of us. As soon as the agent saw you were in Upper Class she literally clicked her fingers to summon one of the check-in agents who wheeled your bag over to the desk and did the boarding pass print and bag tagging – it was then given straight to a loader to be put on the van. It was definitely under 32kg, but I am sure the bag handlers at the airport would have appreciated a "Heavy" tag on it if it was over 23kg.
After that the usual last day routine of lunch at Mythos before heading out to MCO – dropping a friend off at their hotel on the way. At MCO I checked in my second bag which contained the clothes I'd been wearing earlier.
The main security lines were long – the 4 TSA Pre lines were all about 10-deep. Tip for MCO travellers with TSA Pre – avoid the right-hand line next to the CLEAR line. The TSA agent frequently stops seeing Pre passengers to check boarding passes of CLEAR passengers. The other 3 TSA Pre lines are quicker.
Got to the satellite terminal and it's busy. As expected, G-VROS is at gate 81 so that will be my ride home. Went up to the Delta Sky Club and boy is it busy in here too. There don't seem to be any delayed Delta flights so I don't know if it's end of convention traffic or what. (There have been 3 conventions on at the OCCC this week). If you wanted more than two seats together – forget it. If you wanted two together you'd be OK, but you'd be sitting opposite another couple / person. Managed to get a seat opposite someone that was next to a power socket.
To be honest, I was pleased when boarding was called to get out of the lounge. Boarding was painless with priority handled well. Got onboard and clocked the FSM as I walked through the galley by L1/R1 – it's one I've flown with before and she is red-hot on service so it looks like a good flight is on the cards.
I'd barely put my carry-ons in the overhead bin before the FSM was there welcoming me back onboard by name (so she'd clearly used the crew iPad). A drink was offered and as I'm not driving on arrival at Manchester it would have been rude to refuse the champagne. (I don't like to offend… too many people!)
Well things took a bit of a turn for the worse before takeoff. The caterers had only loaded 3 bottles of Upper Class champagne & with 14 pax drinking, it evaporated before takeoff. The crew then were passing off sparkling wine mouthwash as champagne.
Took-off pretty much bang on time with a 7h5m flight back to Manchester – so a rude awakening awaits at about 6:15am… which I will think is 1:15am. Can't wait as I've seen the weather back home, i.e bloody cold & wet.
The same UC CSS was onboard as the outbound flight She asked why I'd not pre-ordered food – showed her the screenshot of the website error message & the Twitter chat I'd had with Virgin about this. She said she had written-up the website failings after the outbound flight & will write it up again, as will the FSM. I'll also be writing it up to Crawley Towers as it's a joke. I tried 3 different browsers & used a VPN to switch countries – there was clearly "something" on my booking preventing it from working. The FSM has been past and said I can have whatever I want from the menu. So selected the smoked salmon mousse starter followed by the filet steak.
Dinner, drink & duty free orders have now been taken & I don't expect to be approached to say a choice has run out! Drinks have been delivered & the Camden Hells Lager is rather agreeable – also like the addition of the popcorn as a replacement for the god-awful rice crisp things they used to serve with the drinks ex-USA.
The smoked salmon mousse was actually rather good – but served with a stingy single crosti type thing. Thankfully the crew were very pro-active with replenishing bread – seemed the salmon mousse was a popular option. The filet steak was very good for an airline meal, verging on excellent by Virgin's standards. I wasn't going to bother with a desert & go for the cheese – but then I clocked the return of the flourless chocolate cake was back on the menu, so it was sod the cheese & have that instead. It was excellent.
After dinner I had another drink then had the seat put into bed mode. The new sleepsuits are much nicer than the old ones IMO. On the old ones I used to take a size L even though I am not particularly large. The FSM recommended a M/L size and this was fine – probably a little bigger than the old L size. (The new sizes seem to be S/M, M/L & L/XL). Sleep wasn't going to happen with the seat in bed mode as I don't like the way you are lying with your head slightly lower than your feet due to the pitch of the aircraft, so flipped the seat back upright and reclined it as far as it would go. Had sleep of sorts but given that we had been going to bed around midnight each night in Florida, I was not over tired.
About an hour out of MAN the cabin started to wake up and as people woke up the crew offered them breakfast. The full English option has vanished from the offering now, so settled for a bacon butty, which to be honest was not at all bad.
We landed about 35mins early & then had a nice tour of the T2 taxiways behind a "Follow Me" vehicle before finally arriving at gate 210. Through passport control fast via the e-gates & down to the baggage hall. Within about 3mins the beeps for the carousel starting were going and my two bags were amongst the first 10 or so out (all the first bags coming out were Upper Class priority ones, so the team at MCO had loaded the containers correctly. Well done to the Swissport ground handlers for getting the first containers off so fast though.
So all in all an excellent Virgin flight. Very good FSM (which is always a good sign), very good food and a very good ground experience at Manchester. Just goes to show that when Virgin get it right, they do it well.