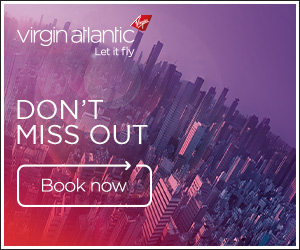 I'm sitting on over 750k points ands 4 companion tickets because for the past 5 years it has become impossible to redeem them against business class flights to Johannesburg (where my wife's family lives).

There has been a severe degradation in service from Virgin over the past few years , for instance:
- the threshold for lifetime gold membership have been massively increased
- the useful customer solutions team number has been retired
- there is no priority for gold members in booking points flights
- BA actually have points flights available, and gold card holders get priority. And even if you're not gold there's more availability than Virgin.

I was aiming for lifetime gold when it was 10 consecutive years (I have 7) but now the threshold is a ridiculous amount of miles. VIrgin has a nice lounge and BA has lost my luggage twice but the points issue has become a dealbreaker, I'm done with Virgin.